Export Exchange Database to PST 2007 For Complete Data
In the Days of Exchange 2000, 2003 we have use of ExMerge utility to do this, but in Exchange 2007 ExMerge are not supported for Exporting to PST file.With Exchange 2007 we havetheExport Mailbox to PST powershell command for this.
Prerequisites
You must be on a client that is running the x32 bit management tools install versions Exchange 2007 SP1
Either Outlook 2003 or Outlook 2007 must be installed (Service pack 2) install on client Machine
The user running the task must be an Exchange  organization admin or an Exchange server admin on theserver where the Exchange Mailbox to Export Lives.
If you are finished all above give procedure, your computer set up to remotely manageExchange 2007 environment. Use the following steps to Export mailbox to PSTfile in easy way.
Now First step: Open the Exchange Management shell commands
After running the specified command to full access to the Mailboxes
Add-MailboxPermission -Identity username -User Admin -AccessRights FullAccess
To Export a Single user Mailbox to PST file
Use the given following command
Export-Mailbox -Identity Administrator -PSTFolderpath \\Mail\pst\


After Now press 'y' confirm it's successfully complete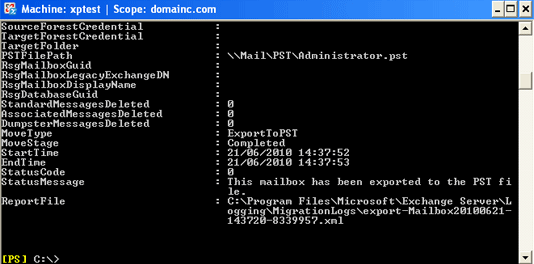 To Export Multiple Mailboxes to PST file
Get-Mailbox -database "Mail\Mailbox Database" | Export-Mailbox -PSTFolderpath \\mail\PST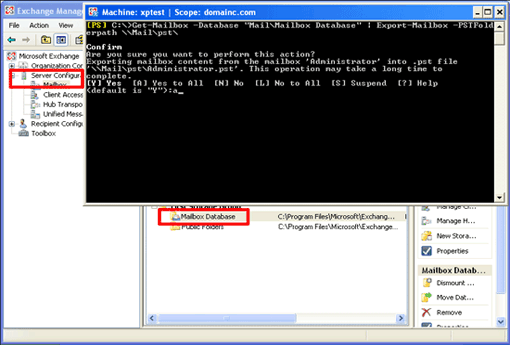 Now Press 'y' confirm it's successfully complete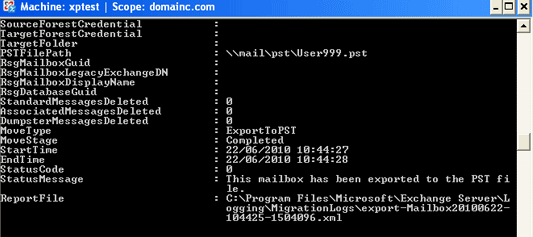 The EDB Converter Perfect choice to Export Exchange 2007 Mailbox to PST
EDB Converter is wonderful and advance software that superb repair corrupted or inaccessible EDB file without losing any data and effortlessly Export Exchange 2007 Mailbox to PST format without any trouble. Ifyou are facing problem with Exchange EDB corruption issuesand above given method failed, Then you can easily use the EDB Converter Software which perfectly Export Exchange 2007 database to PST format.
Read More about software Functionality: http://www.priv1.edbtopstconvert.org/